Halotherapy
Halo™ IR Sauna
The Breathe & Detox Recovery Suite
The first-ever joint product development between the InfraRed industry and the Halotherapy industry to enhance the effectiveness of both modalities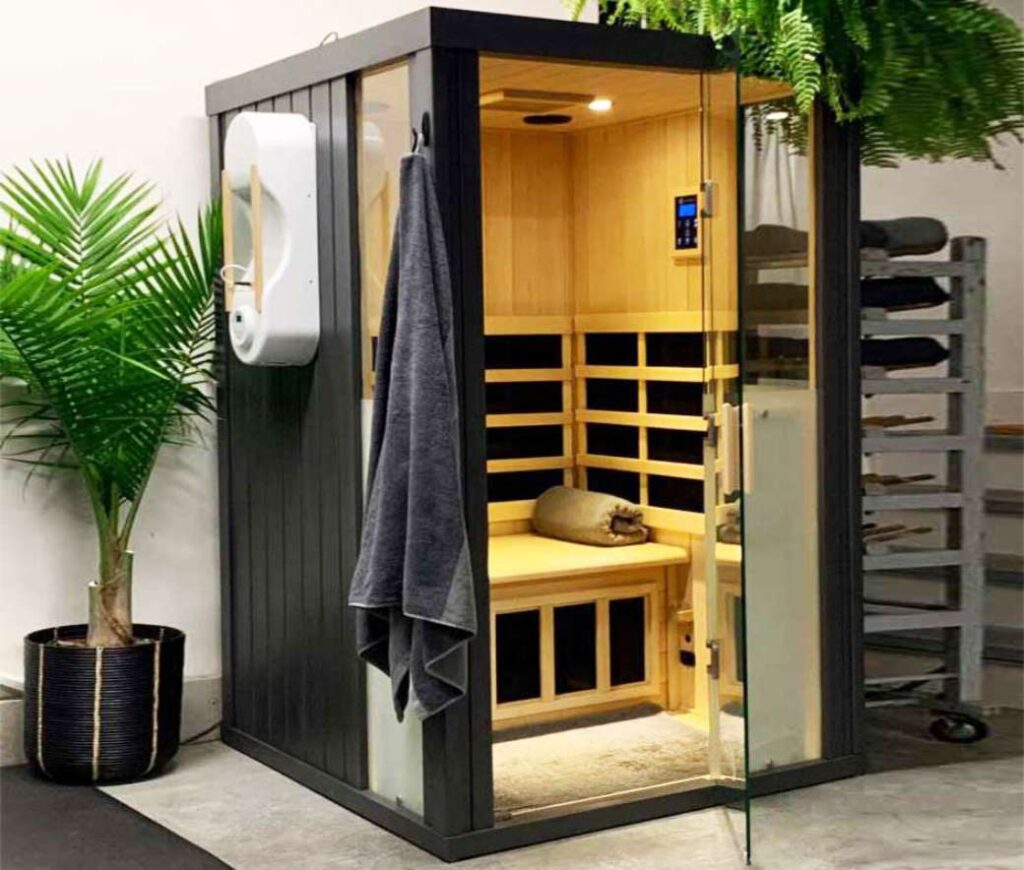 The Halo IR sauna is the first one to offer a synergistic combination of Infrared Saunas (manufactured by Clearlight Infrared) and Salt Therapy (provided by Halotherapy Solutions, LLC). It was created to engage all 5 senses for a truly transformative experience.
TASTE the salty air.
SMELL the essential oil, custom blended for our HaloIR™ customers.
FEEL the warmth of the infrared heat as it envelops your body.
HEAR the soothing voice of KSARA professional guided meditation.
SEE the changing lights of the medical grade chromotherapy and red light waves.
Halotherapy IR
Halo™ IR Health Benefits
There are truly synergistic benefits of using Halotherapy and infrared together:
Halotherapy IR
Halotherapy Pricing
Add-On Red Light Tower
(stimulate collagen to reduce wrinkles, scar tissue, wound healing and promote hair growth.)
$15 PER SESSION
Price if purchasing packages of 12+ sessions